In Memorium - Glenn E. SMITH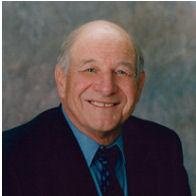 Glenn E. Smith, 82, of Muskogee, Oklahoma - Sep 8, 1936 - May 25, 2019
.
Glenn joined Clan Galbraith Asscoiation member #295 from 1985 to 2017
and served as Vice President from 1988 to 1990. He was elected President in 1990 at the Salt Lake City, UT gathering, and again in 1992 at the Donegal Springs, PA gathering.

Glenn was a dedicated member of CGA and proud of his Scottish roots.

He had a lifelong interest in travel, photography and history, especially that of his Muskogee hometown.

The following is an obituary prepared by Glenn's family.
Glenn E. Smith, 82, of Muskogee, Oklahoma, departed on Saturday, May 25, 2019. Glenn was born in Atoka County on September 8, 1936, to G. C. and Katherine (Culbreath) Smith. He attended school in Porum & Warner, OK. Glenn left school at an early age becoming a self-taught success. His life work began as a cowboy and ranch worker. Then he found work on oil drilling rigs, when he met the love of his life, Judy B. Short, marrying October 30, 1957. Later they returned and he decided to go into business for himself.

He had many different business ventures in Muskogee; however, most local families remember him as the proud owner and operator of Glenn Smith Oil Company Inc.

During his career Glenn served as:
- Bank Director at banks in Muskogee
- President of the Clan Galbraith Association
- President of Tastee-Freez Round Table Association
- President of Tastee-Freez Co-Op.
- Three Rivers Museum
Board of Directors member & Vice-Chairman of the Board 2014
- President of the Jefferson Highway Association (2015-2019)
- Proud member of Muskogee Masonic Lodge #28 for more than 50 years

As a younger man Glenn enjoyed racing cars, riding horses, and had passion for acquiring classy vehicles.

Glenn enjoyed his time with family, cooking, and narrating life stories. He passed on life lessons to everyone that knew him. He will be remembered as a loving husband, brother, father, Papa, and friend.

He lived a full life becoming fascinated with various subjects, then sharing these experiences with friends.

He was preceded in death by parents, G.C. and Katherine Smith; wife, Judy Smith; and daughter, Darlene Thead.

Glenn is survived by his brother and wife, J. C. and Jane Smith; son, Glenn Smith Jr.; grandchildren, Crystal Hemenway, Dustin & Kara Hemenway; and 7 great-grandchildren; along with other family members and friends.

The family will receive friends from 5:30-7:30PM, Thursday, May 30, 2019 at Cornerstone Funeral Home.

A celebration of Glenn's life will be at 10:00 a.m., Friday, May 31, 2019 at Cornerstone Funeral Home Chapel with Pastor Brad Schell officiating. Pallbearers; Dustin Hemenway, Ken Webb, Gary Sizemore, Joe Johnson, Mike Thompson, and Gary Parker. Honorary pallbearers include: J. C. Smith, Glenn Smith Jr., Tommy Sam, Roger Bell, and Tommy Palmer. Interment including Masonic honors will be at Greenhill Cemetery in Muskogee, OK.
Acknowledgements to https://www.cornerstoneofmuskogee.com
---